Recently Miniclip introduce its latest version 6.1.1 in which you can video or audio chat with your opponent during gameplay. And in this version you can also report your opponent profile if you see any unappropriate language or any types of hack he used. And there is a new feature of delete account in this version.
So in our website you can download 6.1.1 latest version for 64 bit and 32 bit both type of mobile devices.
How to Enable Video Chat
To enable video or audio chat you need to first install carom pool 6.1.1 version and if you have purchase any Carrom pass then this feature will be automatically enabled in your account otherwise you need to purchase at least one carrom pass to use this feature.
You can use audio and video chat feature from Delhi to Singapore table. After match connect you need to click on the lower bottom of your screen there you will find a mic button you need to first allow all accessible permission for camera and mic then you can enable this feature very easily.
How to Report Profile
So friends, you must have seen that during the match, many people uses abusive language and some of them using many types of hacks, to prevent this activity miniclip introduces this feature now you can report your opponent profile if you see any type of inappropriate language or any hack.
Report profile option is only built in 6.1.1 version if you have any another version then first you need to uninstall then install the latest version 6.1.1 then only you can access this feature.
If you want to report your opponent profile you need to just click on its profile on the right side of your screen then go to report option below his name and select appropriate reason then just submit your request.
How to Delete Account 
So friends if you want to delete your Carrom pool account then in this version you can submit a request to Miniclip for your account deletion. After that they will process your request and take necessary steps to delete your account.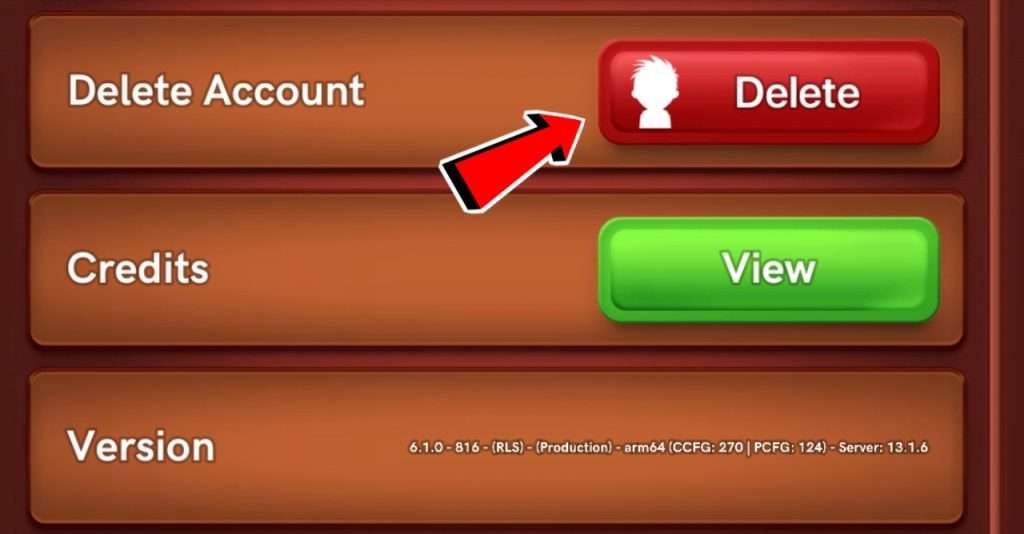 So if you want to submit a request for your account deletion you need to just go to setting there you will find a delete account button you to just click on that and select the appropriate reason then just click on submit button.
Before moving forward with your account's deletion process, We strongly suggests you read information below to make sure you are fully aware of what will happen with your account and account's data after the deletion has finished.
By deleting the game account, Miniclip deletes:
Your game account;
All purchased and gained items on that account;
All progress, levels of that account;
Access to your account as it will no longer exist;
All personal information related to that specific account.
For 7 days you can cancel your request. After this period the process cannot be undone! If you return to the game a new account will be created.
How to Download
To Download Carrom Pool 6.1.1 Apk for 64 bit & 32 bit You have to just scroll down the page and click on Download button below then a page will appear just select the varient 64 or 32 bit according to your device and download it from medifire link given.
If you don't know your phone is 64 bit or 32 bit then you can easily know by follow this process,
Simply go to google.com and search your phone  architecture , Suppose i have Poco M3 phone then i can type "poco m3 architecture"  then click on search and after that google will show your phone architecture 64 or 32 bit.
Download Previous Version
Do you want to download carrom pool previous version for 64 bit & 32 bit then You can also easily download it from our website. Just click the link below to see the list of all previous version of carrom pool,