Recently Miniclip introduce its latest update 15.2.2 Beta Version which is complete different from its previous version in which a new event Carrom Trails Beta is added in the game with 1 new table and something changes in carrom pass rewards and perks also can video or audio chat with your opponent during gameplay only for carrom pass user. And in this version you can also report your opponent profile if you see any bad language or any types of hack he used same as its earlier version.
So in our website you can download 15.2.2 latest version for 64 bit and 32 bit both type of mobile devices.
Carrom Trails Beta
In Carrom Pool beta version miniclip added a new event carrom trails beta in which you can get some coins and other reward by completing the event task. The task is like you have to pot some black puck and cover the queen in the new designed table. You can get 10 points by potting every black puck and for cover the queen.
You can play this event by giving 10 tickets and if you miss any attempt in continue 3 turn your progress will be stop untill you reset it by giving 10 gems and then continue your progress. At first you will get 60 tickets in the event.
Stricker Trails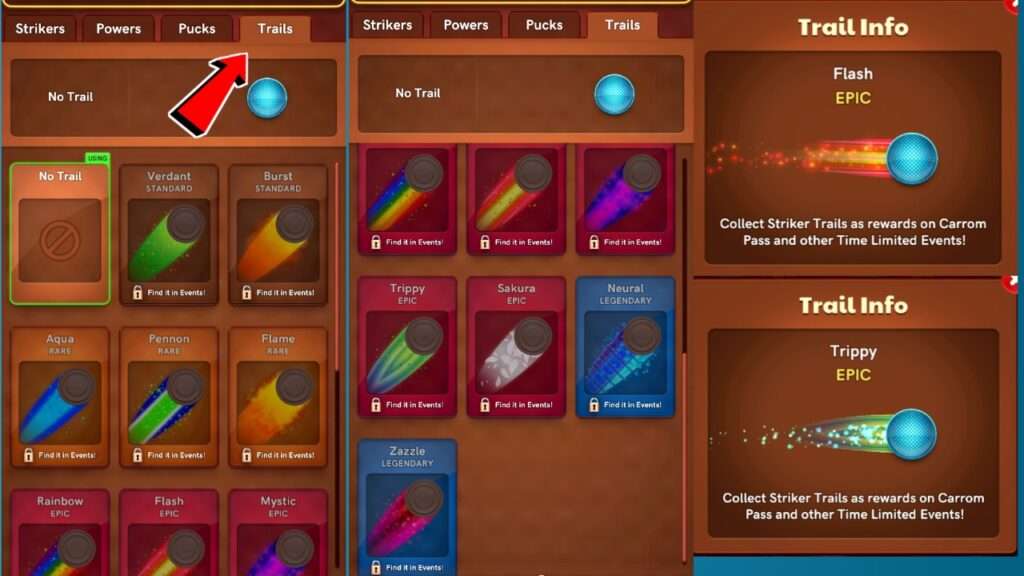 As in the above screenshot you can see there are some stricker trails like power but this different and some unique features added by the developer you can use this trails as the same like power . These trails can be opened on carrom pass and other time limited events that you can see on the game after some time to time interval. On carrom pass grand master chest some points of trails can be opened like any legendary strikers.
Golden Name
In Carrom Pool Latst Version  something change in carrom pass perks and rewards, Now if you buy carrom pass in your account you can get more rewards and extra benefit like,
No Any Types of Ads during Gameplay
Video and Voice Chat Option
Legendary Equipments
Golden Name (New)
Golden Name:  From now in latest version if you buy Carrom pass then you get a special feature of Golden Name by which your name will be displayed as bold letter and golden color and it will be visible to all of your friends and also on the leaderboard.
2 vs 2 Table Invite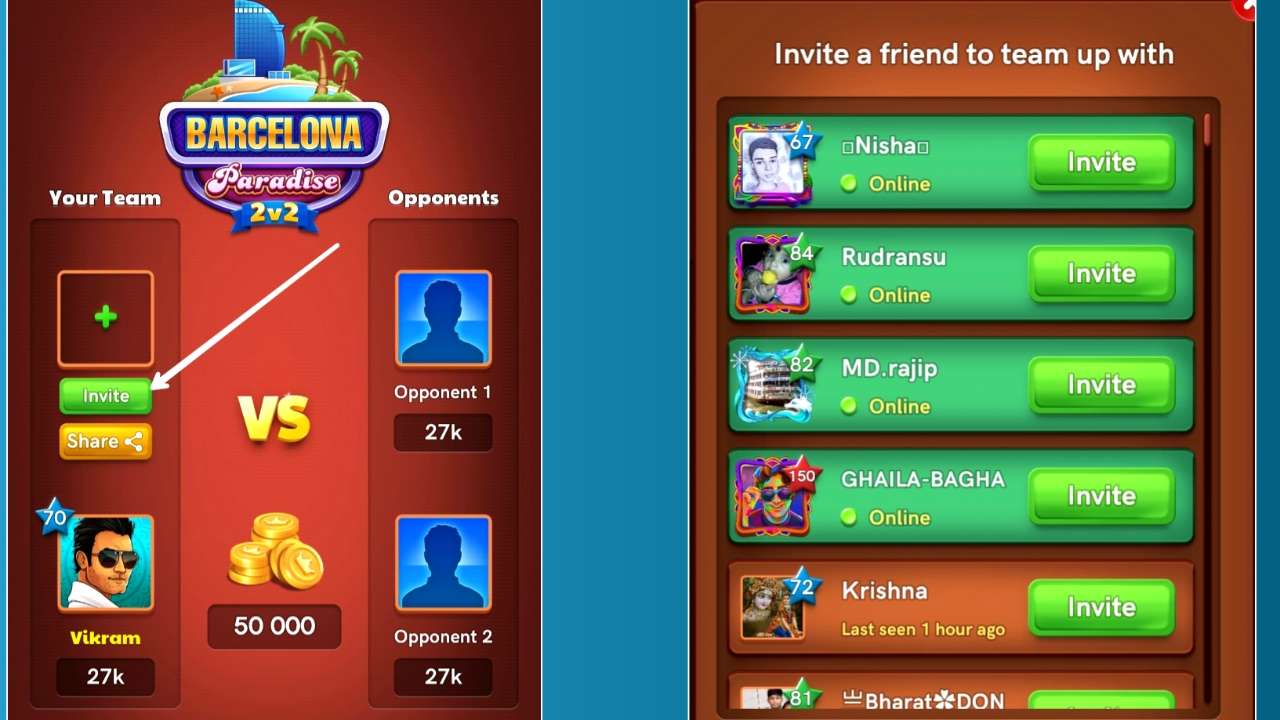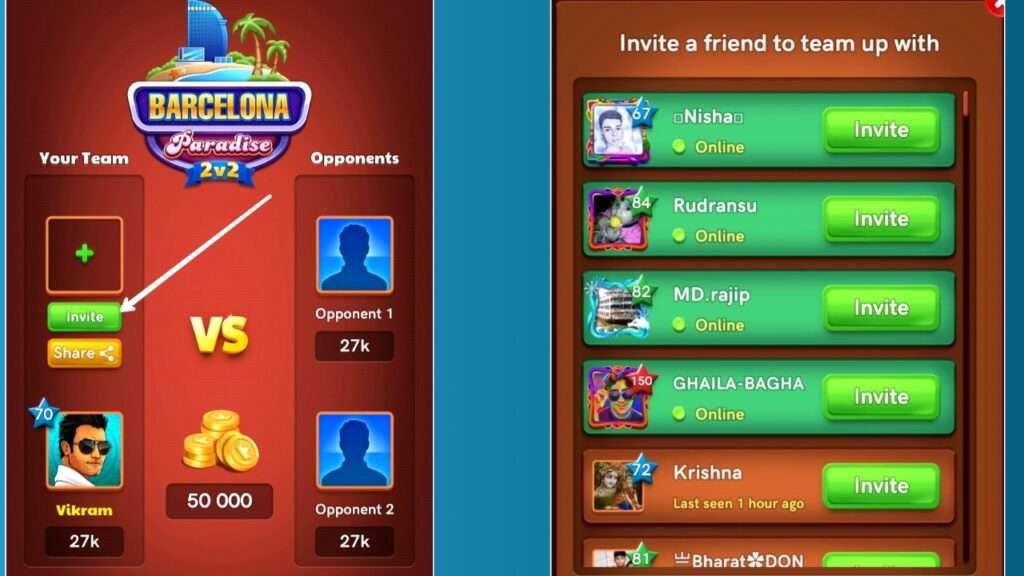 Miniclip has introduced a new feature in latest version and this feature is available on 2 vs 2 Table. By this feature you can invite your friends on 2 vs 2 table to play with you , this will help you to play with all your four friends no need to search online player.
To use this feature first you need to connect selected 2v2 table, then you will get a option of invite you need to just click on invite then select your four friends and invite them to play then just click on start game.
How to Download
To Download Carrom Pool 15.2.2 Apk for 64 bit & 32 bit You have to just scroll down the page and click on Download button below then a page will appear just select the varient 64 or 32 bit according to your device and download it from medifire link given.
If you don't know your phone is 64 bit or 32 bit then you can easily know by follow this process,
Simply go to google.com and search your phone architecture , Suppose i have Poco M3 phone then i can type "poco m3 architecture"  then click on search and after that google will show your phone architecture 64 or 32 bit.
Download Previous Version
Do you want to download carrom pool all previous version for 64 bit & 32 bit then You can also easily download it from our website. Just click the link below to see the list of all previous version of carrom pool,